Variotech ist Partner von W+W Aufzugkomponenten!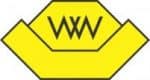 Who is W+W Elevator Components?
At the production site in Düsseldorf, W+W has stood for the development, production and sale of innovative components for the elevator industry since 1990.
Over 25 years of experience and a large number of newly developed products and merchandise make W+W one of the leading manufacturers of elevator components.
W+W attaches great importance to the highest product quality. Extensive internal tests, test documentation and certificates ensure a constant and reliable delivery quality of the merchandise.
The product portfolio ranges from railings to shaft lighting, ladders, counterweight covers and much more.
All products are of course available according to the new EN81-20/50 standard. We are convinced that you will appreciate the quality of W+W products.
What are the ordering options?
Thousands of products from the specialist trade catalogs (https://www.wwlift.de/de/fachhandelskataloge.html) can be ordered from us simply using the article number.
The delivery is then made directly by W+W Elevator Components from the Düsseldorf production site.
Of course, we would also be happy to send you the catalogs as hard copies so that your fitters have the opportunity to place orders on site.